Portable Totes for Municipal Water Filtration                                                                                   
The GC 330-gallon tote is used to feed powdered carbon into municipal water treatment plants for taste and odor control.   The carbon can be mixed with water and sent to the treatment system as a slurry.
VESSEL CONSTRUCTION
The food grade tote is manufactured from HDPE and surrounded by a steel cage with 4- way fork access for easy transportation. It is capable of holding up to 600 lbs of powdered carbon.
ACTIVATED CARBON
This tote is filled with GC Watercarb Activated Carbon. This product is both AWWA and NSF approved for drinking water and food grade applications.
https://generalcarbon.com/activated-carbon/gc-watercarb/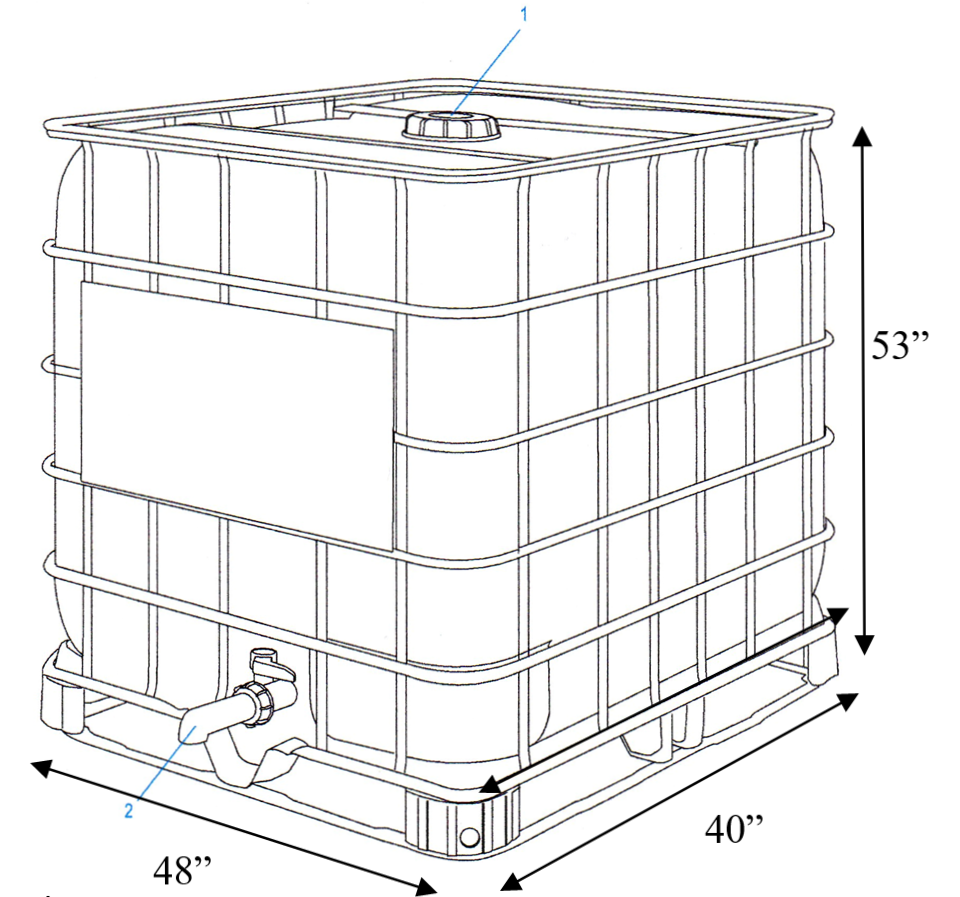 Tote Capacity             Dimensions                 Weight (lbs.)
330 Gallon                48 x 40 x 53"            146 (Less Carbon)